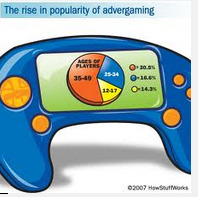 MizWalidah's insight:
Where it would be an opportunity for a band to get publishing with a video game and have their music heard by the billion dollar gaming industry this is usually facilitated by the muscle of big labels (that is if they give a damn about you to begin with). But once again, technology and a little cooperation finds its way to the door of the independent. There is a huge gaming world out there that doesn't include big name games or even games you pay for. As this article explains:
"Free-To-Play, web-based Flash games are a massive source of entertainment for millions worldwide. It's possible to commission custom games for marketing purposes (often called 'Advergames') and they're perfectly suited to help get your music heard…. Custom Advergames don't come cheap, but they don't have to cost the earth either. Keeping it fairly simple is the key, and having a band of four or more members to split the cost, may just make it financially viable."
This challenges the independent niche market to think of your music as an interactive visual. You take the time make videos, you can take the time to think of your work interactively. A good game designer can customize a game's look and feel to your music. If this doesn't seem like a sound financial investment for your band or if you are a tip jar soloist then it is time to think cooperatively. This is where the social connectedness of local music communities should come in to save the day, that is if we have not moved to far away from that. If there are bands you are friendly with and your collective sound could benefit from a free-to-play game then put your heads and wallets together and have some fun creating a game that may truly benefit you all. The article breaks down some of the benefits if you are unfamiliar with the massive gaming market.
See on riseabovethestatic.com